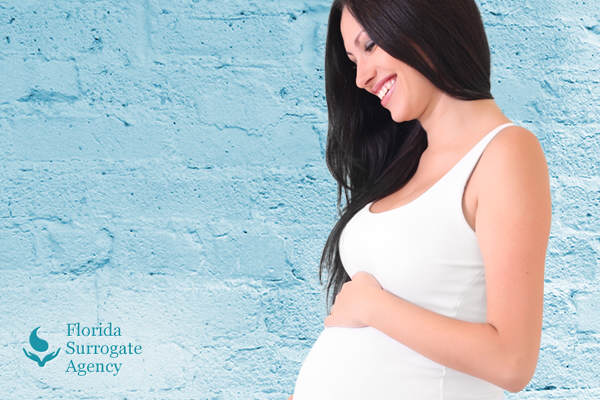 How To Be A Surrogate: What It Takes To Be One
If you've actually ever thought about how to be a surrogate but were overwhelmed that the admission procedure is too complex, there's some excellent news for you! The admission procedure has become less stressful due to the Internet. Nowadays, women do not necessarily have to drive down to a gestational carrier firm in order to fill out the required surrogacy forms — a situation that many females find to be a bit nerve-wracking. With most surrogacy firms, the series of steps begins online and incorporates a list of questions which usually only takes less than half an hour to finish. The online option is a great start on how to be a surrogate today.
In the beginning, you mostly start off by adding your contact details into the online list of questions. Then you generally put additional relevant information like your age, state you currently reside in, and anticipated timeline for serving as a gestational carrier. A number of women that are currently carrying a baby desire to act as a surrogate later on, however lots of surrogate companies put these particular candidates' documents on hold until after they have actually birthed the child they're already carrying. Depending upon the geographic location of the gestational surrogacy firm, you might have to explain your present United States citizenship standing, as well as be ready to respond to general queries, including your birth date and ethnic background.
How To Be A Surrogate Tips
Then, you can anticipate addressing some concerns related to your medical history. You might be requested to indicate the exact number of Cesarean sections or any miscarriages you may have actually gone through, if any, in addition to whether any person in your immediate family suffers from a medical diagnosis for such psychological health ailments as PTSD (post-traumatic stress disorder), bipolar affective disorder, schizophrenia or serious postpartum anxiety. If you have actually been prescribed anti-depressants, anti-psychotics, or virtually any prescription medications intended for anxiety or stress in the past half-year, you must declare that as well. Your medical background likewise encompasses your height and weight to note your BMI (body mass index), your HIV condition, your tobacco use — both in your lifetime and throughout a pregnancy — your abuse of illegal drugs and alcohol, if suitable, and your personal experience delivering a child previously. You'll likely be required to state whether you've actually been in the hospital or gotten treatment for psychological issues.
How To Be A Surrogate: Other Considerations
Additionally, you'll respond to queries concerning your way of living and personal background. For instance, you might be questioned about whether or not any individual in your home has a felony conviction or is a registered sex offender. It is necessary to keep in mind that surrogate applications do have criminal background checks for every adult in the candidate's home.
Finally, it is highly essential that you are sincere whenever you are addressing all of these concerns, as these cover the preferences that the designated mom and dad have actually made known with regard to their gestational surrogate mommy. Monetary concerns pertaining to your particular income in addition to any dependence on state and federal government monetary supplementation should also be answered genuinely. Queries concerning shots for such illnesses like MMR (Mumps, Measles, Rubella), Hepatitis B and chickenpox likewise appear on the set of questions, along with whether or not you've actually previously belonged to the United States armed forces. If you meet the requirements, you will  then be instructed to provide a couple of images of you for the intended dads and moms to see.
You will also go through some more in-depth inquiries during the intake stage, like whether or not you would desire to have close participation with the designated father and mother. There are a number of gestational surrogate moms and designated fathers and mothers that wish to maintain constant communication with one another during the surrogacy. Learning how to be a surrogate consists of accepting the viewpoint that a psychological connection may enhance the peace of mind of the surrogate mama as well as ensure that conditions are as balanced and healthy as can be for the intended father and mother's growing child. Many gestational surrogate mamas do not wish to be associated with the lives of the designated mom and dad more than providing them a kid of their own. When this happens, it is exceedingly valuable to have the ideal gestational carrier agency functioning as a mediator. We manage regular communication with the designated father and mother and the gestational surrogate mama in all our cases, however in scenarios that one or both parties desire to continue to be detached, we likewise regulate interaction in between them.
How To Be A Surrogate: The Perk Of Working With a Surrogate Agency
That is the benefit of dealing with a gestational surrogacy group– we ensure that the steps of understanding how to be a surrogate are simple to comprehend, and we will help both the surrogate mom and the designated father and mother through every phase from the preliminary documents to the development of a household for the designated moms and dads. Soon after matching with a compatible couple of designated dad and moms and performing a health evaluation, we then prep the gestational surrogate mommies to get pregnant with the intended parent's child. For many ladies, the opportunity to understand how to be a surrogate is the first step in giving a set of designated fathers and mothers a little one of their very own while at the same time gaining handsome monetary payment is a desirable one, and the application procedure is confidential and equal for each of the participants involved. We hope that this post has helped you understand the different requirements and simple steps to take in how to be a surrogate today.